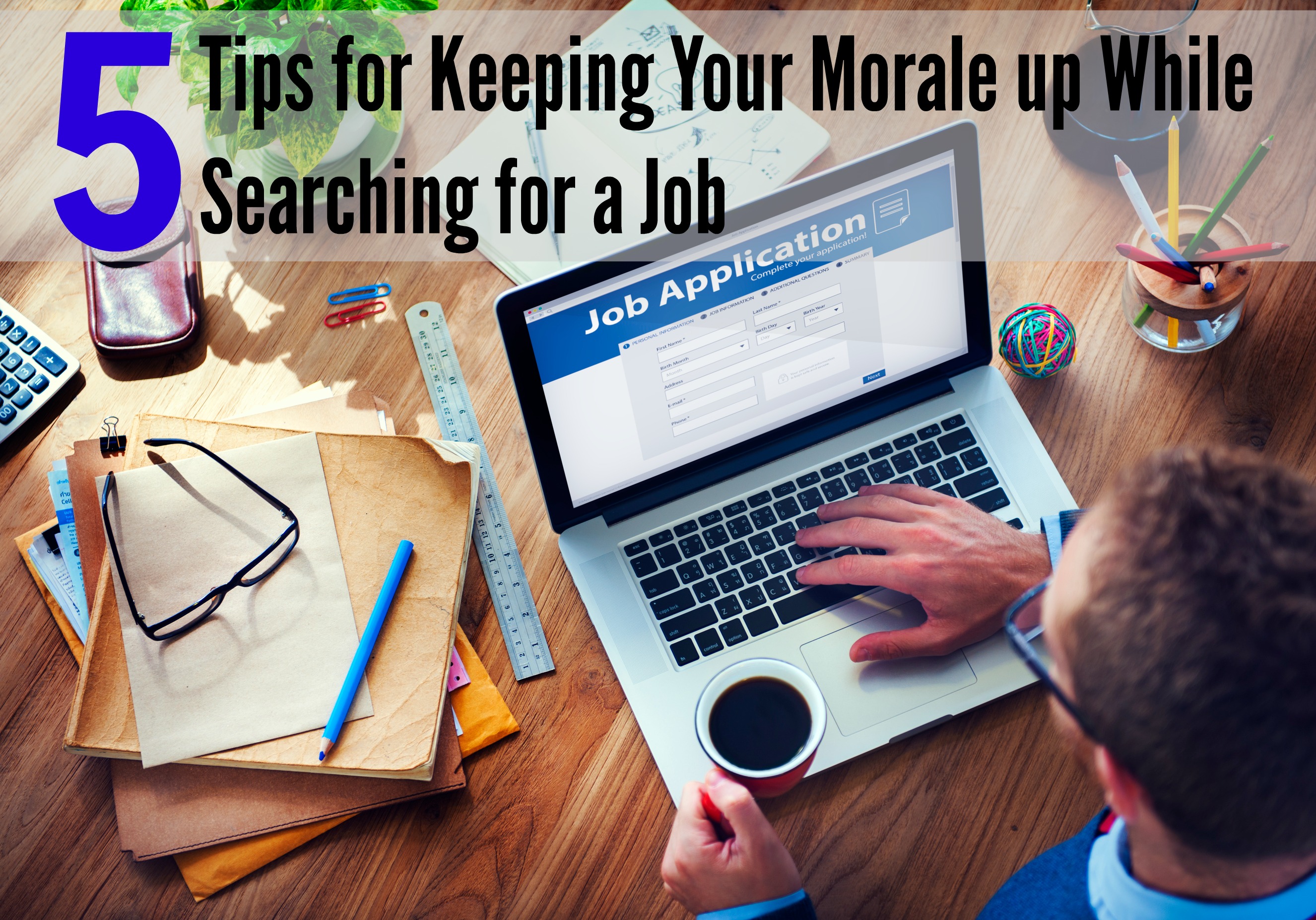 Job searching can be grim! We've all been there at one point in our lives.  The amount of time, energy and research that you put into a single job application, only to receive the dreadful news that you were not selected for the position.  Hearing that news can make you feel like your whole world is crashing down around you. After all, it's your career that we're talking about.  So how do we bounce back from that tidbit of news?
Here are five tips for keeping your morale up while searching for a job.
Practice Self Confidence
As humans, we tend to forget ourselves in this process.  Any form of rejection makes us want to curl up in the corner.  At the end of the day, you can't forget who you are as an individual, what skill sets that set you apart from the pack and what you're able to bring to the table. Just because it didn't work out for that particular company doesn't mean it won't for another.  Trust in yourself to be able to walk away from a "no", determined to get that "yes."
Put Aside Enough Time
The key to a successful job search is doing your part.  Try to dedicate a set amount of time each day to it.  Create yourself a job search calendar and make sure you adhere to it.  Do your research and apply to as many opportunities as you deem fit.  Step outside the box.  The feeling of being involved or engaged in the process will help boost your self worth.
Network (Even When You Don't Feel Like It!)
It's normal to want to shy away from others while searching for a job. But really, you should be doing the opposite.  Try to collect valuable people in your corner who will help share experiences, resources and guidance.  This will give you the best boost in your search.  I would suggest you join as many networking groups that you can. Rely on LinkedIn for support.  I promise you will find many like-minded individuals who are just like you.  Building new networks will help you gain a new perspective on what the workforce is looking for.
Be YOU
One of my favorite quotes is by William E. Hickson: "If at first you don't succeed, try, try, try again." William is certainly right.  We're normally our own worst critics and tend to give up on ourselves very easily. We start putting self doubt into our minds and that makes us lose focus.  Don't dwell on your limitations — invest in what you're passionate about.  Let that be your driving force.  If I were to share any advice, it would be to not compare yourself to others.  Don't be someone you're not just to try and land that job.  Be your authentic self and the right position will find you.
Work on Your Resilience
Life can certainly try and knock you down, but it's all about how you bounce back from it that matters.  If you see that you've applied to several opportunities and keep getting that "no" response, try to take a step back and review what you're doing.  Being rejected doesn't necessarily mean that your professional qualifications and personal characteristics aren't good enough.  It just means that particular position wasn't a great fit for you.  At times, it may seem hard, but don't forget to keep a positive attitude.  Your outlook will show through in your work and help you achieve success.
Remember, you are your best salesperson.  No one knows you better than yourself.
Liz Sutherland is a National IFS Experienced Recruiting Associate supporting the IFS functional groups at PwC. She has published two books, "Growing Up in the Care of Strangers" and "A Foster Care Manifesto:  Defining the Alumni Movement". Visit her blog at No Ordinary Liz.