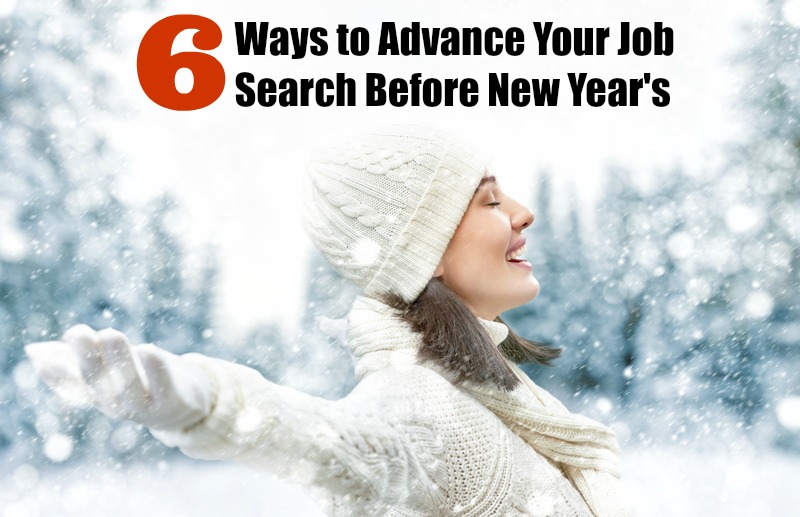 The holiday season officially arrived about a month ago, but now you can really start to unwind. Between the partying, eating, and celebrating, your job search is probably the last thing on your mind. And who doesn't want to chow down on gingerbread in front of great holiday television?
The good news is you can enjoy this time of year and gain ground on your job search. Here are six low effort ways to set yourself up for success in 2016.
Work on Your Elevator Pitch
Your elevator pitch is a 30 second way to sell your skills — it should be concise and persuasive. This is not an opportunity to recite your resume, but a chance to explain who you are, sell yourself, and intrigue the listener. Holiday parties provide the perfect low-risk opportunity to hone your pitch. You never know who you're going to meet!
Create a Game Plan
Where are you hoping to be in six months? In a year? Map out some simple goals or an overall plan. Jotting everything down often provides some much-needed clarity.
Revise Your Contact List
Planning a Breaking Bad marathon? Do double duty and use that time to go through your LinkedIn connections and Gmail contacts. Make note of people in your fan club you'd like to reach out to in the new year. And if you have a little extra time, draft a few emails. You can always send them after the new year.
Review Your Social Media Presence
Social Media makes the world go round, and it's no secret that your online presence can help (or hurt) your job prospects. Is your LinkedIn profile up to date? Any posts on Facebook you wouldn't want an employer to see? Take some time to check that everything's in tip-top shape. While you're at it, Google yourself to ensure that there's nothing questionable (or inaccurate) floating around.
Revamp Your Resume
You probably have been meaning to update your resume but just haven't had time. Having trouble getting started? Check out these terrific resume tips.
Get Inspired
Think of job search as a refreshing change and potential opportunity. Going into the process with the right attitude can change the outcome.
Happy New Year from the Jobtreks Team!
Are you job-hunting or do you know someone who is? Our new software, Jobtreks, will take your search to the next level. Like us on Facebook, follow us on Twitter, or visit us on LinkedIn.