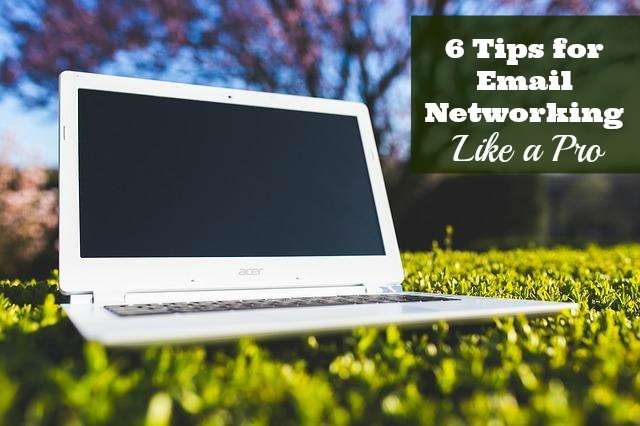 One of the first steps in networking is to email contacts or leads to introduce yourself and try to set up a call or meeting. Most people have good intentions of answering these emails. But let's be honest — people are busy, and networking emails often fall into the abyss that is the bottom of their inboxes.
So what's the best way to reach out via email — and follow up — without being annoying? Here are 6 terrific virtual networking tips.
1. Ask a connection to introduce you by email
If you are fortunate to have a direct connection to the contact, ask that connection to introduce you to the contact by email and let your connection know why you want him/her to connect you. If you're not sure whether you do or not, LinkedIn and your school's alumni directory are great places to start. You may be connected with someone who can help you. Better yet, draft a 2-3 line email summarizing your background and interest in the firm/position with an attached resume, then email your connection requesting an introduction. It's much easier for him/her if all he/she has to do is forward your original email. Shortly after the introduction is made, "reply all" to the email and reach out to the new contact directly.
2. Be specific
If you are interested in applying for a specific posted position at the contact's firm, include a link to the posting in your cover letter. This shows the person that his/her firm is hiring. Many firms encourage employees to refer in good candidates, and some even pay referral bonuses. Ask to set up a call to learn more about the firm, AND say you would appreciate an email introduction to the hiring manager for this position. If the contact wants to help you but is too busy, all he/she has to do is forward your email to the hiring resume, and voila, you have been "recommended for the position."
3. Give it time
If you haven't heard back right away, don't freak out. There are a host of reasons why your contact may not have responded to you yet. She may be filtering through a hundred other emails. He may be taking a vacation day (and didn't set that nifty out of office notification). Give things at least a week or two before following up.
4. Be gracious and not accusatory when following up
Email can come across in a different way than you intended, and now's the time to practice your best etiquette. Try forwarding your first email but add a note, something like: "I completely understand it's a busy time of year and I'm circling back to you to follow up on my email."
5. If you don't have a contact, do a little digging
Of course, it's not always realistic to think that you'll have a contact at every company you reach out to. If you've checked LinkedIn and your school's alumni directory and still don't have a contact, do your research first. Check the company's web page and see who is most appropriate to reach out to. The Internet makes it easy to find a name and email address — and with just a little leg work you should be able to get all the information you need.
6. Know when you should move on to the next contact
If you've tried following up and still haven't heard back, sometimes it's better to cut your losses and move on to the next contact. Likewise, you may get a gut feeling that things aren't going to work out. Listen to it. It can be discouraging — but we know there's something better waiting for you on the horizon. It's just an email away.